Amazing Upcountry Maui – Explore Upcountry Hidden Gems
Amazing Upcountry Maui – Explore Upcountry Hidden Gems – Travel with a style and comfort in our luxury Mercedes Benz Sprinter minibus (max. 14 people) with our highly trained, professional chauffeurs and let us be part of your special day! In our Amazing Upcountry Maui – Iao Valley, Ocean Vodka & Lavender Farm Tour you'll enjoy three spectacular places on Maui with us in just one day.
Start with the famous Iao Valley recognized as a very special place for both its spiritual value and spectacular scenery followed by the Kepaniwai Park and Heritage Gardens, known for its unique and beautiful park with various ethnic groups of Hawaii by displaying a building for each one. Iao Valley State Monument is the place to be if you like the tropical flora of Hawaii. Take a walk on the ʻIao Needle Lookout Trail and Ethnobotanical Loop to learn about the plants that Hawaiians brought. Iao Valley State Monument also has historical relevance as the site of the battle of Kepaniwai where Kamehameha I defeated the Maui army in 1790.
Next stop;
Our second stop is at the Lavender farm, where you get to choose from either a self-guided walking tour, Guided cart tour (needs to be arranged ahead of time for additional charge of $25, so please let us know when making reservation) for an extended journey around 13.5-acres, allowing you an exclusive look at the farm from the seat of our five-passenger vehicle.
Created by Agricultural Artist and Horticultural Master, Ali'i Chang, this 13.5-acre farm resides at an elevation of roughly 4000 ft. and is home to approximately 55,000 lavender plants and 25 different varieties of lavender. You'll find also Olive trees, Hydrangea, Protea, succulents and an exceptional variety of other plants on the farm, which offers the first and only Lavender Lifestyle experience on Maui. Thriving in Kula's Mediterranean climate, lavender blooms year-round in the cool, dry climate on the Haleakala slopes.
Every step on the farm comes with stunning views, panoramic out-of-this-world landscapes, birds-eye views of the Maui central valley, you will learn about the flora and fauna that exist nowhere else in the world.
Another stop;
Our last but not least stop is at the Ocean Vodka Distillery and Farm. Thanks to the Guided tour (included), you learn about how the vodka is made from the sugar cane by using mineral water and other fascinating facts including tasting the vodka and rum at the end of the tour.
Areas covered in this tour are: Sustainable farming practices with its abundant fields of sugar cane; Green manufacturing processes in its 6,000 square foot solar-powered warehouse and bottling center; Organic spirits production using a 60-foot column still distillation; and local history of sugar cane farming with species identification. The state-of-the-art Ocean Vodka Organic Farm and Distillery utilizes solar panels to power 100% of the operations of the distillery and facility.
The sugar cane is organically farmed on the rich, volcanic soils without the use of synthetic pesticides or herbicides, and mature sugar cane stalks are hand-harvested for processing. The Martini Garden, a garden designed specifically for martini lovers, highlights fresh, local ingredients such as Kula lavender, local citrus, passion fruit, pineapple, and strawberries. The tour includes a sampling with take-home souvenir OCEAN Organic Vodka shot glass for those 21 and over.
Make sure to bring warm clothes, a camera or a video camera to view one of the most beautiful sights in the world. You can count on your friendly, professional chauffeur to be your photographer and cater to your every need.
---
Facts and Requirements
Operates: Daily
Tour Times: Morning – flexible
Departure Point: Pick-up & drop-off from hotel or condo or pickup from Kahului harbor. Napili or Kapalua with extra charge
Included in Mini Bus tour: Admission to the state park, all farms admission, Ham & Cheese sandwiches, Snacks, Hawaiian Juice, and Maui Gold Pineapple, and Bottled water.
Duration: up to 5 hours
Recommended: Bring walking shoes, sunscreen, sunglasses and a camera, warm clothes.
Restrictions: Kids are welcome, but you must be 21 & older to consume alcoholic beverages. Participants must be physically and mentally capable of following instructions given by our private guide.


---
Mercedes Benz Sprinter High Roof, Long Version for your comfort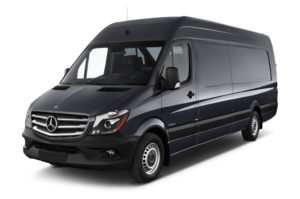 Mercedes Sprinter passenger bus with a high roof, the extended version is big enough for up to 14 people with a piece of luggage.